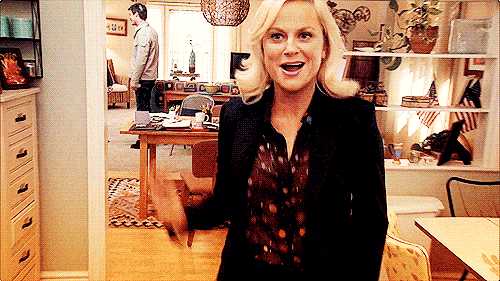 So, as I was going through my spreadsheet and uploading photos for this post, I realized I forgot to add a book to my sheet and I actually read 9 books this month instead of 8! Woohoo! And also 22 comics. Way to go, March.
What I Talk About When I Talk About Running by Haruki Murakami – Murakami has been running daily for about the last 23 years – at time that he wrote this, which was 10 years ago. He talks about why he runs, and recounts a few interesting stories like the time he ran SIXTY TWO MILES IN ONE DAY. I might have to get my own copy of this some day.
Dear Ijeawele, or A Feminist Manifesto in Fifteen Suggestions by Chimamanda Ngozi Adichie – Short but so worth it, especially if you're a person worried about how to raise a feminist daughter.
Skulduggery Pleasant (Books 1and 2) by Derek Landy – This middle grade series about a skeleton detective and his preteen sidekick named Valkyrie is so fun that I went and ordered all 9 books off Amazon. I'm reading the third one now.
Song of Solomon by Toni Morrison – Not my favorite Morrison, but one that gives plenty of food for thought. This was the first book by her that I'd ever heard of and that was like 12 years ago, so I feel like I finally accomplished something by FINALLY reading it.
A Closed and Common Orbit by Becky Chambers – This is the follow up to The Long Way to a Small, Angry Planet and it was so delightful. There's so much goodness about what it means to be a person and how people that are different can be accepting all against a sci-fi setting and I just really need Becky Chambers to write more things please.
The Hate U Give by Angie Thomas – Such a great, heartbreaking book and much needed right now. Starr sees her friend die and her story deals with what it means to be that witness, how to reconcile the person you knew with facts about their life, the emotions of leading almost two separate lives based on race and class… it's just fantastic. I'm sure it will be on a lot of school reading lists, and I'm sure it will get challenged constantly.
Binti and Binti: Home by Nnedi Okorafor – Binti: Home came out in March, so I re-read Binti first to refresh my mind. It seems like there will be another one, hopefully soon? These novellas are perfect little gems of sci-fi/fantasy.
STATS – BOOKS
Books read: 9
Female authors: 6 (67%)
Non-white authors: 6 (67%)
Format breakdown: 4 print, 5 e-book
STATS – COMICS
Issues read: 22
Female authors/illustrators: 6
Non-white author/illustrators: 2
Format breakdown: 19 print, 3 digital
So not too bad of a month! Maybe one of these days I'll actually write some complete reviews. Also, I'm now at 24 books so far for the year so if I can keep up this pace, I actually have a shot at reading 100 books this year. Not that numbers matter to anyone but me, but I haven't read 100 books in a year since 2013. I've been hovering around 60-70 for the last several years, and it'd feel so nice to get into at least the 80's in 2017.
Have you read any of these? Let me know your thoughts.