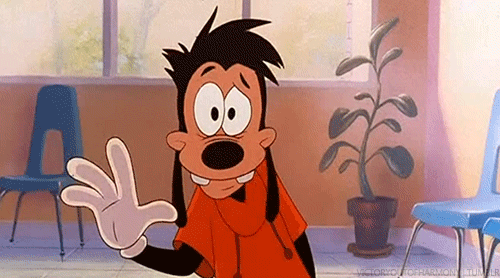 Oh man you guys, how is it possible that I haven't done a single thing on here in over two months?!
Since I don't want my blog space to die completely, and I plan on posting #boutofbooks updates here in a couple weeks, I figured I'd pop in and let you know I'm still alive – just mostly interneting via social media these days rather than here. For funsies, I'll do a "Sarah Sundays" thing.
Reading: Sing, Unburied, Sing by Jesmyn Ward. I was lucky enough to get approved on NetGalley and I've finally started it. I'm about 40% in and it's been a little slow moving but I feel like it's picking up now. I'm almost done with I Can't Make This Up by Kevin Hart which I've been listening to on Audible and it's been fantastic. And I just started volume 21 of Fables – the second to last trade of the series. And then maybe I'll check out some of the one offs that tie into it.
Watching: We're re-watching Parks and Rec, because why not. I did watch Big Little Lies, which isn't as good as the book but I may watch the second season – unless HBO goes forward with this Confederate bullshit, in which case maybe I'll just stop watching any HBO shows for a while.
Listening: Well, to the Kevin Hart audiobook mostly, and then I need to catch up on Book Riot podcasts because I'm way behind. I've also been downloading a lot of old songs that were big back when I was in middle school.
Eating: Coffee. (I forgot to buy anything breakfast related when I grocery shopped this week.) Also my mom's clams linguine.
Thinking: Wooooo, lots:
About being glad that Google fired that sexist idiot but disturbed there are so many people supporting him.
About how much I want to buy Lords of Waterdeep with the Skullport expansion when I get paid this week.
About how all I want to do after work is play Borderlands: The Pre-Sequel with the honeyman but also reading time would be nice too.
About this new app I installed to help me save – it's connected to my account and every time I use my debit card, it rounds up the change and moves it to savings. And I have to set to move $2 to savings every time I buy Starbucks, and $2 every time I buy something at Barnes and Noble, and it's just really neat so far. Anyone using anything similar? I researched it a lot and seems legit and highly recommended. So far I have $7 saved towards a new car and $4 saved towards my next tattoo.
About cleaning this weekend because we're putting a futon in my book room (thanks Mom!)
Citizening: I've been more sporadic which sucks, but I did contact both my senators and my House rep recently about AG Sessions announcement that he plans to try to go after the press in an attempt to investigate leaks.
Anticipating: Bout of Books! Guess I'll make this my sign-up post.
The Bout of Books read-a-thon is organized by Amanda Shofner and Kelly @ Reading the Paranormal. It is a week long read-a-thon that begins 12:01am Monday, August 21st and runs through Sunday, August 27th in whatever time zone you are in. Bout of Books is low-pressure. There are challenges, giveaways, and a grand prize, but all of these are completely optional. For all Bout of Books 20 information and updates, be sure to visit the Bout of Books blog. – From the Bout of Books team
Let me know if you have questions – I've been dubbed a Bout of Books Expert 😉  And you should totally go sign up because it's gonna be awesome.

Exercising: Well besides some walks here and there, not so much. And I really really need to. I took a walk a few weeks ago and did that thing there you like half-job across the street to get out of the way of a car that's coming and that did NOT feel pleasant on my knee. I want to go to the gym sometime this week and try the elliptical or something. Since stairs don't feel great I'm not sure how that'll go, but I really want to do SOMETHING.
Anyways, I feel bad about not being around the blogosphere much anymore. Honestly my time is just more limited than it was years ago. Hopefully I'll start coming around more often at least with TBR posts and stuff soon. How have you guys been?!