Hey kittens. I feel like posting! So weird.
Reading: Well I just finished N.K. Jemisin's amazing Broken Earth trilogy last night and I'm gonna need a day or two before I can get into another novel because my brain is still in it. So right now I'm just in the beginning of We Were Eight Years in Power by Ta-Nehisi Coates (NetGalley arc, woohoo).
Watching: LOLOLOL I haven't really watched anything in ages. The last thing I watched was The Addams Family movies last week, and okay yeah I forgot how awesome that first one is. Morticia and Gomez foreverrrrrr.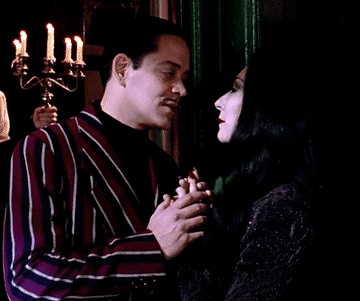 Listening: Just regular old music. We're down a car again (honeyman's vehicle just keeps on breaking) and it's just harder to listen to podcasts and audiobooks on my commute if I'm not alone.
Eating: Coffee and a donut. #notgreatlifechoicesbutohwell
Thinking: I can't believe Beyonce's only 36.
Citizening: Planning to call my reps today about this DACA bullshit.
Anticipating: Reading. I'm in the mood right now to just really dig into all of my books. I'm doing a TBR Bingo thing on Litsy and I want to start crossing some books off! I'm hoping to break at least 70 books by the end of the year, and I want to hit a certain number of audiobooks… I know numbers are arbitrary, but whatever. I miss the times when I could read 100 books in a year.
Also, I bought some fall/autumn/Halloween stuff over the weekend so pretty psyched to decorate a bit too.
Exercising: I went to the gym like 2 weeks ago! And then my family came to town and I haven't gone again, but my knee didn't do too awful. I did the elliptical and it was fine, except I had to REALLY pay attention while I was doing it because every now and then I'd step or something in a weird way and jolt it in a painful kind of manner…. ugh. I want to go at LEAST once this week. I can manage that, surely? Just ONCE Sarah, come on.