Is there anything more sad than the end of a long weekend? (Obviously there is, but let me have my first-world-whine for the moment, okay?) But, it's been a really nice four days off. I ate delicious good, decorated my tree and cleaned the house, read, and even went to the gym on Saturday JUST BECAUSE I FELT LIKE IT.
Reading: I'm 60% through Drums of Autumn. I'm on a VERY slow Outlander series re-read here, but in the name of relaxing I've been burying my nose in this and will probably finish it soon. I also read Let It Shine by Alyssa Cole this weekend, which was a great short Civil Rights Era romance novel written by Alyssa Cole. She is the actual best. And I'm still reading The Good Immigrant, I'm Judging You, and The Clancys of Queens. (Clearly I've gotten ahead of myself.)
Watching: A lot of Archer. I've been wanting to read more, so I watch short episodes of things with the honeyman. Man, season 2 was especially great, amirite?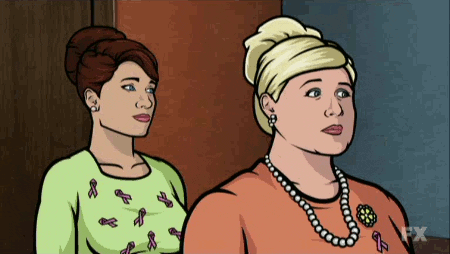 Oh, and we also saw Doctor Strange on Saturday, and it was good. Nothing to get excited about, and I feel like it was missing something in terms of plot or character development, and I hate that they even threw in a tiny ridiculous romantic thing (and couldn't get more creative with their casting than Rachel McAdams), but yeah. It was alright.
Listening: OMG you guys the Hamilton Mixtape is killing me in the greatest possible way. I love that the songs are coming out a couple at a time up until the actual release. Wrote My Way Out is AMAZING and Ja Rule and Ashanti perform Helpless together, and man it's like my childhood hearing those two together again.
Eating: Well, pumpkin pie because I purposely bought an extra one just for home because I look forward to it all year and I'll be damned if I'm gonna settle for one pathetic piece on actual Thanksgiving Day. And also spinach lasagna rolls, which are so yum and so much easier to make now that I have counter space.
Blogging: Well, hopefully that will pick up again. I'm done with this working a ton of hours bullshit, so that should help. I DO have family visiting this week though (well, Friday through Wednesday) so this week in particular will probably still be a bit quiet. I'm gonna try to at least get a November wrap-up post up.
Thinking: How my family is coming into town in like 4 days and I still need to buy them Christmas presents. Oy.
Anticipating: My family visiting! My little sister, her boyfriend, my nephew, and my mom are all coming in from NYC and my little brother MIGHT be coming from California (we're not sure yet). It's very exciting.
Hope you guys had a great holiday (or regular weekend, if you're not in the US) and have an easy Monday!