Top Ten Tuesday is a weekly meme hosted by The Broke and The Bookish. 
Do you guys have any idea how often I daydream of starting a comics book club, either in person or online? I never quite get around to doing it though. But if I did, I think these would be perfect. (Also, since I don't know any other people/ladies who read comics in my daily life, a lot of these are already pretty popular but would be good for newbies. I guess if I was in a comics group with a bunch of people who already read a lot of comics this list would probably be different, but these are all worth reading many times, so maybe not super different.)
1 – Nimona by Noelle Stevenson. This graphic novel is full of snark and whimsy, and it's just great.
2 – Princeless by Jeremy Whitley and M Goodwin. This series is about a young black princess who thinks the traditional fairy tale model of waiting to be rescued by a handsome prince is bullshit. She's setting out to save herself and her sisters.
3 – Genius by Marc Bernardin and Afua Richardson. This mini-series about a tactical genius young black girl who wages war back on the police is so great, the art is fantastic, and there's so much to talk about there given the conversations around police brutality.
4 – Saga by Brian K. Vaughn and Fiona Staples – This is such a wonderful space saga about an outlaw family just trying to survive.
5 – Heroine Complex by Sarah Kuhn – So this isn't actually a comic book, but it's about Asian-American superheroines and it's SUCH a delight to read. I think any comics-centric book club would enjoy it.
6 – March (books 1-3) by John Lewis and Andrew Aydin – These graphic memoirs are about Congressman John Lewis growing up and how he took part in the Civil Rights movement. They are as fantastic and disturbing as you would think.
7 – Bitch Planet by Kelly Sue Deconnick and Valentine DeLandro – Surprising no one, I'm sure. But there's so much about feminism to talk about here, including great essays in the back of each issue written by a feminist writer focusing on a particular topic.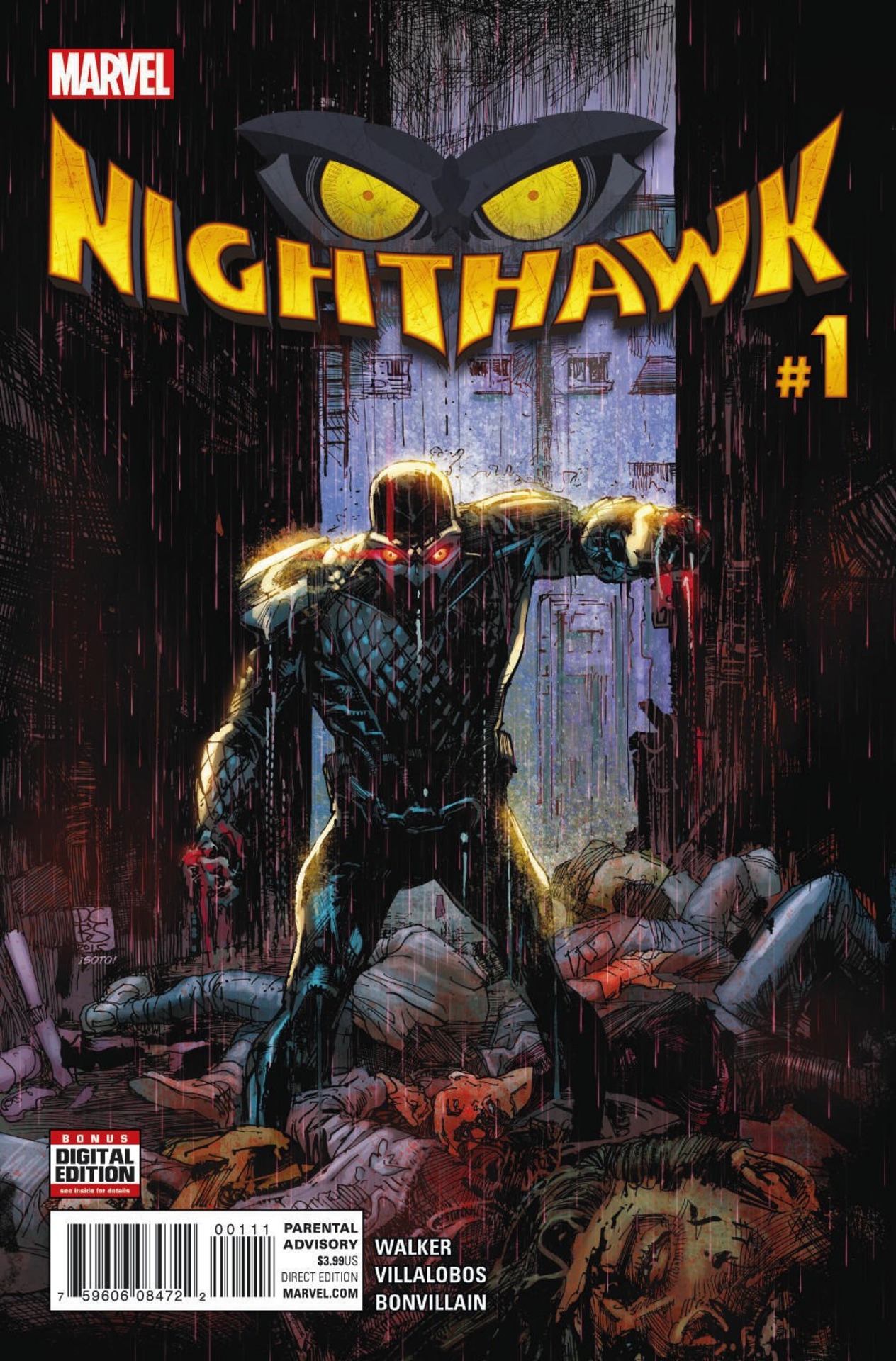 8 – Nighthawk by David Walker and Ramon Villalobos – So this only lasted 6 issues – Marvel decided to give it the axe after only about 3 issues due to "poor sales". I have many rants about this, but this one arc would be so worth the read for a book club. There's MUCH to discuss in it about race, police brutality, and violence.
9 – Reinventing Comics by Scott McCloud – I read one of McCloud's other books, Understanding Comics, and it was great. He uses comics to talk about comics! This one apparently tackles topics like how technology is changing comics, sexual and ethnic representation, how creators' rights work, and more and it would be a great addition to a comics book club.
10 – Hyperbole and a Half by Allie Brosh – This webcomic-turned-book is one of the most hilarious but also profound books I've ever read. While most of Allie's stories are hilarious and absurd, she also talks quite a bit about her struggles with depression.
11 – Maus by Art Spiegelman – Because anyone who hasn't read this really should. The author uses animals to represent people in his tale about his father's survival during the Holocaust.
Alright guys – what else would you suggest for my imaginary comics book club? OR, who has an interest in an online-only comics book club??