You guys, I have been so sleepy today. I blame it on the Painting with a Twist thing that I did with my sister and friend last night, which was fun, but after that we went and got food and then I didn't go to bed until midnight. Big mistake.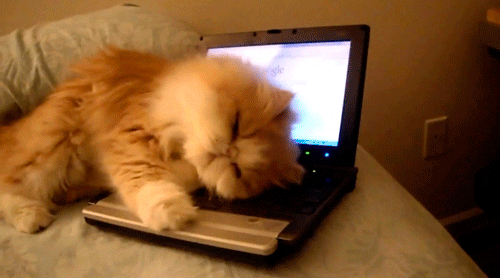 Anyways! I've taken like 3 naps so far today. I woke up from my last one and took a quick shower to reset a bit. Now I have an energy drink and I'm making my way through some comics, hopefully ordering pizza soon. Fingers crossed that I can make it at least 5 hours before I pass out again. Oy.
MID-EVENT MEME
1. What are you reading right now? Comics! Specifically Spider-Man (Miles Morales). I have so many single issues that I'm behind on. I'm also about 100 pages into Spontaeous by Aaron Starmer but I think I might ditch it. It's made me laugh, but I'm not really feeling it.
2. How many books have you read so far? I finished 1 – one of those short story thingys from Pottermore.
3. What book are you most looking forward to for the second half of the Read-a-thon? I think I might start The Girl With All the Gifts, so maybe that? Or Angels and Demons?
4. Have you had many interruptions? How did you deal with those? Just stupid sleep interruptions. I have to make it a point to get up and move around more, and maybe sit in my bungee chair more. I bet that'd be hard to sleep in.
5. What surprises you most about the Read-a-thon, so far? I won a prize! In Hour 3. That was exciting 🙂
I'm also just realizing that I should've made myself leave the house at some point. It's crappy out, but running to the comic shop and post office probably would've refreshed me a bit. Ah well.  How are you guys hanging in?