It's Sunday morning and I've already finished a book and now working on blogging, and there's so much more Sunday left! Usually it's already 5 and I'm sad because the weekend is winding down.
Reading: I finished The Mothers by Brit Bennett today and it is as fantastic as everyone is saying. Believe the hype – go get it. I'm still reading Men We Reaped by Jesmyn Ward, and I'm thinking I'm going to try to squeeze Listen to Me by Hannah Pittard in today.
Watching: Still slowly making our way through Blacklist season 3 – my brother told me to get some wine or something to make it through the end because apparently some things go down. But also, watching the debates has been upsetting but weirdly fun because you just know some stupid shit is going to get said and Twitter is FABULOUS at live-tweeting and it's just great. I'm almost sad that there's only one left, but there should be plenty of comedic gold to come for it for a long time.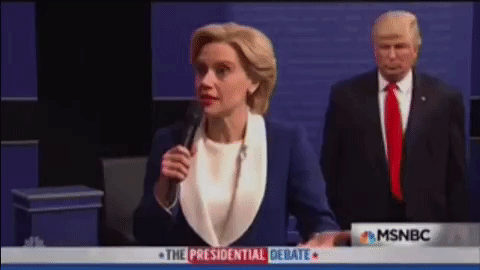 Listening: I haven't started an audiobook in weeks, I can't seem to land on one that I can focus on enough while I drive.
Eating: I cooked the rabbit! And it came out pretty good – it is a lot more flavorful than chicken, and I can't wait to buy more and try different recipes. We gave Gabby a few pieces and she went NUTS, wouldn't leave us or our plates alone afterwards.
Blogging: Dude, not nearly as much as I want to. I have some more reviews to work on, but I'm guessing that my posts are going to be a little more all over the place this fall. I'm taking two trips in early November, and then the holidays hit. But I'll always be pretty active on twitter/instagram/litsy/snapchat at least.
Thinking: About how I REALLY should get around to finishing the unpacking downstairs at least. And also, holy hell Christmas is coming up way too fast.
Anticipating: The readathon next weekend! Bookish people unite!
How's your weekend going?