So, this was quite a week. Work was ridiculously busy (I'm thinking that this has become the new normal for my job, which I feel some sort of way about) and I was there till around 6 at least 3 nights out of the week. But also, my little brother, who moved clear across the country in February, was in a car accident. I got the call Wednesday morning, and my mom flew right out there as quick as she could, but it was relatively serious. Fractured cheekbone (going up to eye socket) that will probably need some sort of surgery later, a whole bunch of abrasions, possible sprained ankle, and who knows what else because the private hospital he was rushed to basically tried to shove him out the door as soon as they heard he has no insurance. My mom said he could barely walk (my nephew video-chatted with him on Friday and told me "Tio walks like a zombie now". He went to another hospital last night to get checked out, and I'm waiting to hear from him and my mom to see if they found any other injuries or anything. It was a relief to talk to him on the phone, but I've been worried all week and I know he's still in a hell of a lot of pain. 😦
Anyways, on to the things…
Reading: The Terranauts by T.C. Boyle… I can't decide if it's slow, or if my attempts at reading it have just been so scattered have been ruining the reading experience. I'm going to try to read of a chunk of it today, hopefully.
Watching: LUKE CAGE!!
Listening: Nothing at the moment, but I did download a bunch of old Busta Rhymes, TLC, and some other stuff on my phone since I had to do that stupid reset and lost so much music on it.
Eating: Just junk food yesterday while we watched the first 7 episodes of Luke Cage. I feel gross.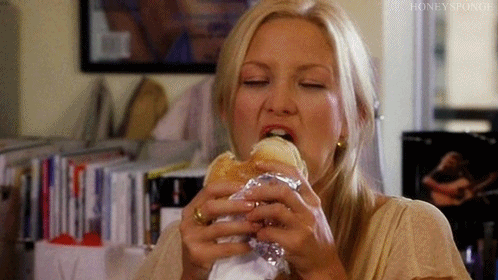 Blogging: HA. Barely this week. I'm going to try to get caught up on some work stuff today so that maybe I can leave work at a decent time this week and have more time for reading/blogging/living.
Anticipating: Hopefully getting to the mall this week to use the like $50 I have in Sears points because I bought the washer and dryer there. I really need a new pair of boots for the fall, but man I hate shoe shopping.
Alright, hope everyone is having a great weekend. I got work to do.
~Sarah