Better late in the day than never, right? Honeyman's been hogging the computer doing work-related stuff.
Reading: Maestra by L.S. Hinton – the library had it, so I had to see what it was about. So far… pretty interesting. Main character seems to be a bit of a sociopath.
Watching: Ummm… not much this week, actually. We got home from game night pretty late last night and then ended up staying up until like 3 am watching some of the WHCD coverage on YouTube. I love that he addressed Clinton and de Blasio's fucked up, racist "joke" from a few weeks ago.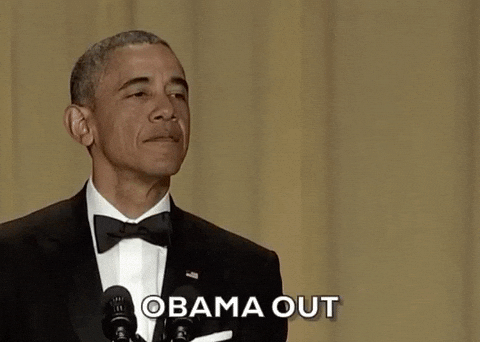 Listening: Lil Dicky songs.
Eating: A Snickers ice cream bar, and it was damn delicious.
Blogging: Yup, still keeping up with this thing! Hoping to get a better routine down soon. I don't have any reviews to go up yet this week, unless I finish Maestra soon. I'm about 100 pages in.
Thinking: About how goddamn annoyed I am with our apartment complex right now. We had no bathroom ceiling at one point this week because it was leaking (for the second time), and now it's just drywall up there right now. And the washing machine has been down for 2 weeks now – the rental office was supposed to check and see what was taking so long for the contracted company to finish fixing it earlier this week. I finally caved and called myself on Friday, and found out that the work order had been marked as "complete", so clearly the rental office did NOT follow up like they said they would. I hate the laundromat. HATE IT.
Anticipating: Family coming to visit in 3 weeks!!!
How was your week?
~Sarah