Well, the readathon went swimmingly! And I only took like a three-hour nap today to recover! And then I played Borderlands! Yeah, it's been a good weekend.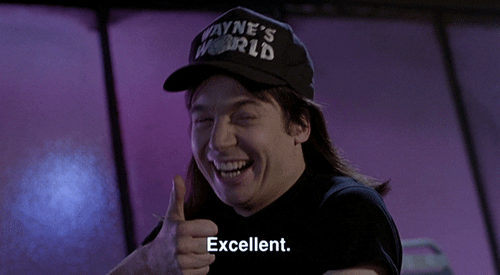 Reading: Just comics for the rest of the day, I think. Oh, and I have about 30 pages left in Seven Lessons on Physics, I'll probably get around to finishing that today too.
Watching: I don't think I really watched anything this week. We really need to sit here and just power through the end of The Office though so that we can go catch up on other shows.
Listening: Both the musical AND the #Hamiltome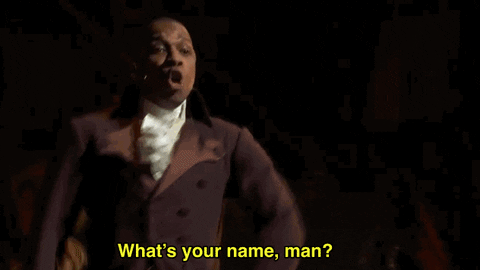 Eating: We have some pizza and boneless wings on the way, so.
Blogging: I already have a review ready for the book I finished during the readathon. I'm going to try to get a Top Ten Tuesday post up, maybe. But it's awesome because I feel like I'm FINALLY getting my blogging mojo back!
Thinking: How even though it was only 50 degrees out yesterday it was sunny and felt much warmer and damn I'm loving this weather. I think I need to make it a point to read outside a lot this year.
Also thinking about how the washer in our apartment building has been broken for a week (little part where you push in the quarters is stuck) and what bullshit it is that they haven't gotten that fixed yet and poor honeyman because he's going to have to deal with carting a bunch of laundry around tomorrow to get it washed 😦 And then I immediately think about how much doing laundry in NYC is going to suck if we have to move there because I'm pretty sure we're not going to be lucky enough to have a laundry room in our apartment or complex.
Anticipating: A busier week at work, because we have a new person starting and I have like a 3-hour conference call tomorrow. And I'm excited to see what other reading I can fit in this week, I've been reading enough this month that it seems amazing I have another whole week left. Has anyone read the Xanth books by Piers Anthony? I have the first one on my Kindle from Overdrive and it seems like it'll be really fun.
What have you been up to this weekend?
~Sarah