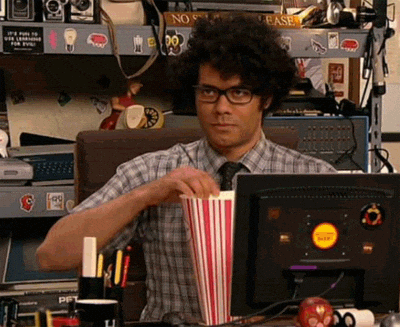 I probably won't make this a regular feature or anything, but once in a while I read a lot of things on the internet and have very few people to chat with about them in real life, so I  figure I'll toss them out to the interwebs. Plus I seem to finally have found a way to actually keep track of links to interesting stuff – most of the stuff I find is via Twitter anyways, so I just use the like button to remind myself that it was worth reading (or looks worth the read when I have time) and I might want to come back to it.
Here is a really fantastic article on the ridiculous ninjas in season 2 of Daredevil and how Marvel and Netflix need to do better when it comes to racism and Asian-American representation.
My home state of NY finally introduces paid family leave to start in 2018 – up to 12 weeks for new moms and dads or those who have to care for sick family members. Odd thing is that it's going to be paid for by all employees via roughly $1 deductions per paycheck. Still good job NY – some day maybe the US will catch up to the rest of the world and mandate a more generous paid maternity leave policy. Also, NYC and the surrounding area will have minimum wage raised to $15 per hour, but at this time it doesn't seem to apply to NY state as a whole.
Alabama puts a voter ID law in place and then closes DMV offices in mostly black neighborhoods. For anyone that thinks having to show an ID to vote seems reasonable: this.
Batman vs Superman: Dawn of Justice was really, really bad. I could rant about it for hours. But instead, this article points out some of the more absurd plot holes.
The Dewey's 24-Hour Readathon is only three weeks away! Have you signed up yet?
NC is using their voter ID law to force any non-white person with an unusual name to do a spelling test, turning the ID over and making the person spell their own name. (What the actual fuck.)
~Sarah