Top Ten Tuesday is a weekly meme hosted by The Broke and The Bookish.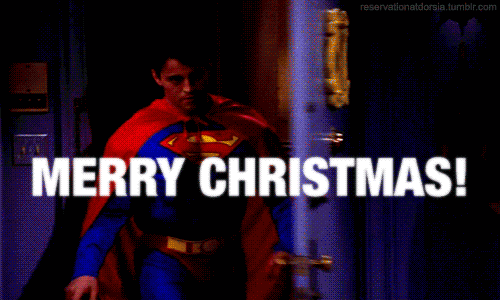 It's almost Christmas time! This week's Top Ten Tuesday topic is Top Ten Books I Wouldn't Mind Santa Leaving Under My Tree This Year. People rarely buy me books for gift-giving occasions – gift cards to bookstores, sure, but rarely books. I'm always hopeful though, so here are the books I had on my "Christmas" Amazon wishlist.
1 – The Outlandish Companion: Volume 2 by Diana Gabaldon – Because I have the first volume, and my Outlander collection isn't complete with out the second one. Plus I'm going to being re-reading the books very soon, so it'd be fun to actually go and flip through the companions as I read the books.
2 – Cyanide and Happiness: Stab Factory by Kris, Rob, & Dave – This is definitely one of my favorite web comics, and I'm psyched there's a new paper collection out.
3 – Lady Killer by Joelle Jones and Jamie S. Rich – I bought and read the individual issues, but I want the trade copy on my shelf.
4 – The Fifth Season by N.K. Jemisin – Because N.K. Jemisin. Duh.
5 – Tiny Beautiful Things by Cheryl Strayed – I read this via audiobook this year, and I absolutely need a paper copy to flip through every now and then.
6 – Fables: Volume 8 (and 9, 10, 11, and so on) by Bill Willingham – I just finished volume 7 and I am SO bummed that I can't buy the next ones for myself until after Christmas, because that's the rule during the time between Thanksgiving and Christmas 😦
7 – The new Harry Potter boxed set – I can't believe I don't have this yet. Shame on me. I need to be able to see that pretty castle on the book spines on my shelf, okay?
8 – Chew card game – This isn't really a book, but it's a game based on the Chew comic books and I neeeeeed it.
9 – Plucked: A History of Hair Removal by Rebecca Herzig – I don't know why, but this sounds really fascinating to me. And just think of all the weird facts that you'll probably learn by reading this and be able to drop in random conversations.
10 – Dark Matter and the Dinosaurs by Lisa Randall – Do I even need to explain to you how exactly in the wheelhouse this is?
And there we have it! Possibly the most bizarre, nerd-glorious list there ever was. What books are you hoping for?
~Sarah