Hey guys! It's been a while! I'm still alive, but I've been stupidly busy. Here's what's been going on:
A big project at work has been taking up a bunch of my time since the end of May. This has severely impacted my reading time and ability to concentrate on anything not-work. Luckily, that's winding down so I'll actually be taking my lunches again and bringing my work laptop home less often.
My little sis graduated last week, so I went with my mom and nephew down to Georgia to see it and to bring her home. I can't believe she works for the federal government now. It's crazy. The trip was okay – some stressful times, and some good times. I was really glad to get back home. I missed my Gabby-cat like crazy and Georgia water smells gross.
And then this morning my mom, nephew, and sister just left to move to Maine. Which sucks, and I have some sads about that today. Stupid Maine.
On the bright side – the honeyman gets home in SEVEN DAYS. ONE WEEK. I so cannot wait.
That means this week I'll be trying to clean up and get ready for him coming home. Stocking the fridge so we don't have to leave the apartment if we don't want to, doing big loads of laundry so everything is clean and fresh, de-cluttering some stuff, etc.
But I'm hoping to finish a book or two this week. We'll see. I also have 30+ comics waiting for me to dive into, plus I've been reading some Daredevil on Scribd…
My job is moving to a new office in August, and I've been having fun thinking of decor. I'm going to go with a comics and bookish theme. I ordered this today: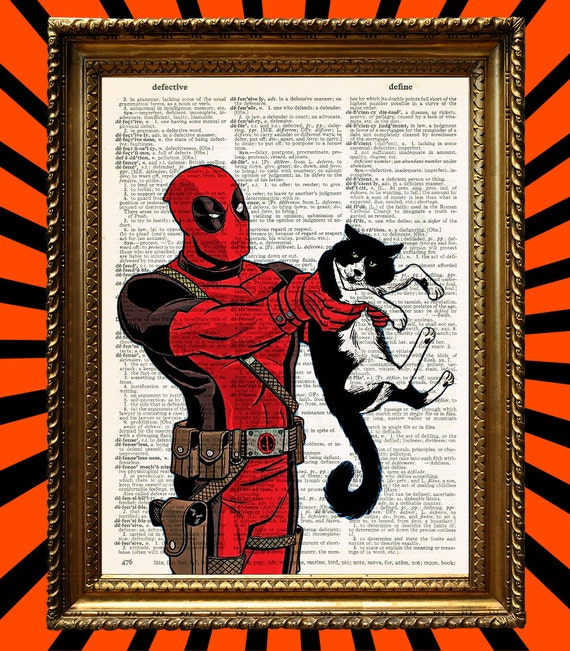 And I'm going to buy these soon as well…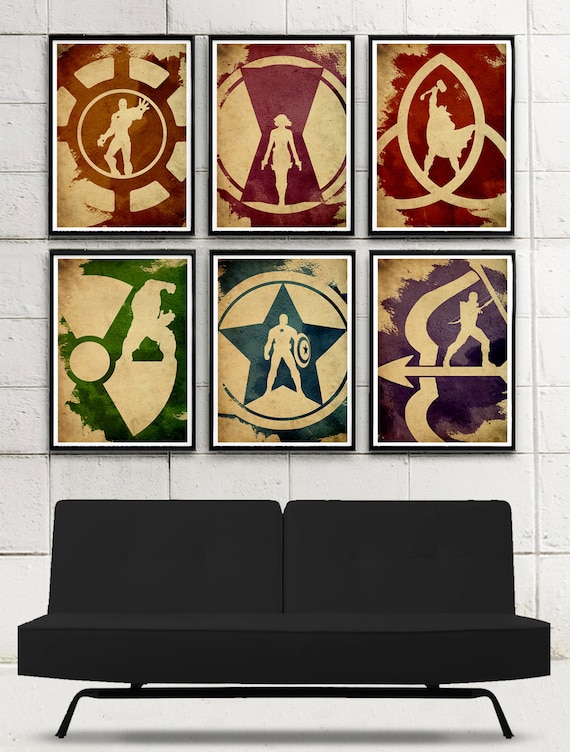 Plus I'm going to make book or comic themed coasters, get a bookish mug to hold my pens, etc.
Alright I guess I'm just rambling now. Just wanted to let y'all know I'm still around. Hopefully will be catching up on blog stuff this week, or at least by the end of the month.
How are you guys doing???
~Sarah